Professional Cooling Services in Suffolk County, NY
Is your commercial air conditioner malfunctioning? Are your employees or customers uncomfortable due to hot temperatures at your place of business? Well, it is time to call Viridian Heating & Cooling to maintain a comfortable atmosphere. This plays a crucial role in creating a productive work or business environment.
Our commercial air conditioning services are designed to help commercial customers 24/7. We have licensed cooling technicians that are always available to help you. Our team of skilled professionals is always available to ensure that your business place remains cool and fresh for your employees and customers.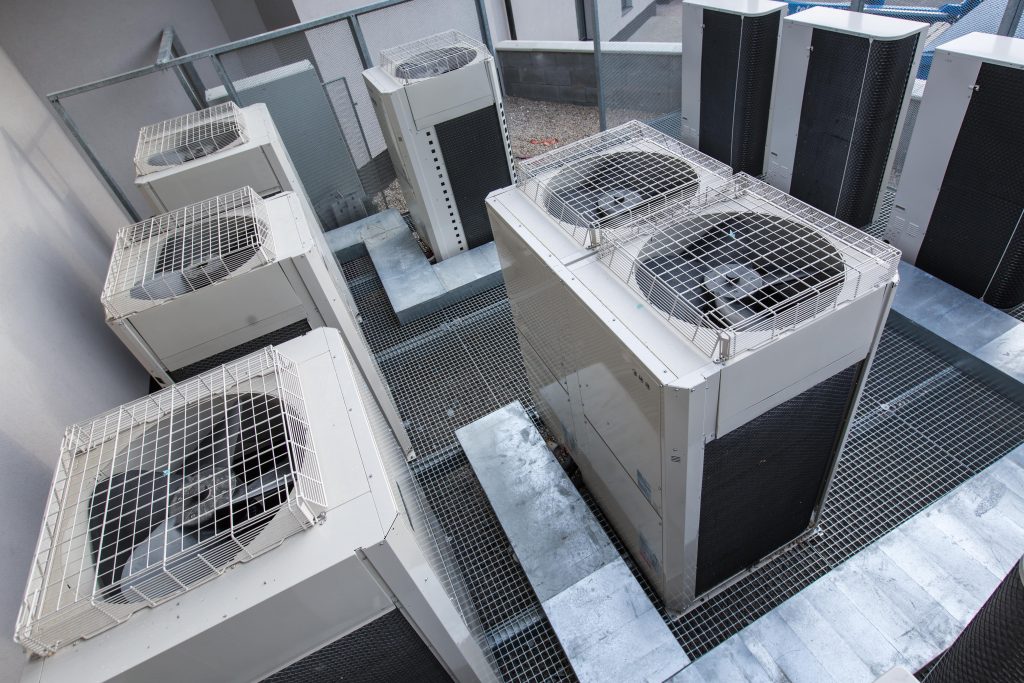 Commercial Air Conditioning Contractor
We at Viridian Heating & Cooling specialize in installing new cooling systems for commercial customers such as corporate offices, residential plazas, malls, and industries. We also assist in modifying existing systems, repairing functional parts, replacing damaged parts/units, cleaning and maintaining cooling systems. In short, we ensure that your commercial cooling system works to its full capacity.
Viridian Heating & Cooling strives to provide a comfortable, hassle-free working environment to its customers. With years of experience under the belt of our technicians, we offer the finest commercial air conditioning installation, repair, and maintenance services to our customers.
Our Commercial Air Conditioning Services
Viridian Heating & Cooling aims to assist commercial customers by providing various services required for the proper functioning of their cooling systems.
Our services include:
• Commercial AC installation
• Commercial AC repair
• Commercial AC replacement
• Commercial AC maintenance
• Pre-season tune-ups
• Commercial cooling maintenance plans
Once you contact us, we can provide a free inspection of your location. We make sure that we understand and can repair, maintain or install your cooling system. We can also provide in-depth cleaning and repair help for your commercial system as well. It is our pleasure to make your system fully functional and work as per its capacity.
Service That Deliver Results
If your business is struggling to keep cool due to a broken commercial air conditioner, all you have to do is contact us. We are the most reliable Suffolk County commercial AC installation, repair, and replacement company dedicated to offering quality workmanship and exceptional customer service.
Most commercial cooling systems break down due to several reasons. For example, the cooling system can have leaky air ducts or refrigerant leaks. The fans in the cooling system can wear down over time. If you notice any problem with your commercial air conditioner, contact us right away for prompt service. Our experts will diagnose the issue and recommend the best course of action. Remember that sometimes the issue can be solved with just a basic repair. However, if the damage is beyond repairable or would cost too much for it's inefficiency, we recommend unit replacement.
Contact Us Now
From handling clogged condensate drains to frozen evaporator coils, our experts are qualified and experienced enough to handle the most challenging commercial air conditioner problems. Call us now to discuss your commercial air conditioner problem and to set up a time for our experts to inspect the unit. Rest assured, we promise to offer the most cost-efficient solution without compromising service quality.